Download NetBSD 7.1.2 now from one of our mirrors, or obtain a copy on CD.

Browse the documentation, get community support, hire a consultant, or check out latest security information.

Get in contact with other NetBSD users and share your experience and technical knowledge.

Get started contributing and help to improve NetBSD even more.

Donate to The NetBSD Foundation to fund developers, hardware, conferences, and expenses.
Welcome to NetBSD®
NetBSD is a free, fast, secure, and highly portable Unix-like Open Source operating system. It is available for a wide range of platforms, from large-scale servers and powerful desktop systems to handheld and embedded devices. Its clean design and advanced features make it excellent for use in both production and research environments, and the source code is freely available under a business-friendly license. NetBSD is developed and supported by a large and vivid international community. Many applications are readily available through pkgsrc, the NetBSD Packages Collection. » Learn more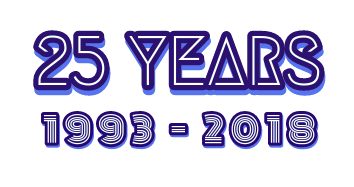 Happy 25th birthday NetBSD!
A "cvs log" on many files in the NetBSD source tree shows:

	  ----------------------------
	  revision 1.1
	  date: 1993-03-21 10:45:37 +0100;  author: cgd;  state: Exp;
	  branches:  1.1.1;
	  Initial revision
	  ----------------------------
	  
and, hard to believe, this is 25 years ago already!
We are still using cvs (but likely will not do that any more on our next birthday), but lots of other things have changed. The number of architectures has exploded, and so has the amount of third party software buildable on NetBSD.
We are still a small project compared to other operating systems, but like to think of our crowd as the most friendly, welcoming and helpful one.
There is still a lot to do, and room for improvements -- keep up the good work and happy birthday, NetBSD!
» Latest release: NetBSD 7.1.2
NetBSD 7.1.2, the second security/bugfix update of the NetBSD 7.1 release branch, was released on March 15, 2018. It represents a selected subset of fixes deemed important for security or stability reasons. » Full 7.1.2 Release Notes
A list of download sites providing FTP, AnonCVS, and other services may be found at the NetBSD mirror sites page. We encourage users who wish to install via ISO images to download via BitTorrent by using the torrent files supplied in the disk image area.
Your donation to the NetBSD Foundation allows the project to make major improvements to the code base. Please donate!
Latest News
Upcoming Events